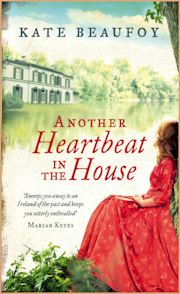 When Edie Chadwick travels to Ireland to close up her uncle's lakeside lodge, it's as much to escape the burden of guilt she's carrying as to break loose from the smart set of 1930's London.
The old house is full of memories – not just her own, but those of a woman whose story has been left to gather dust in a chest in the attic: a handwritten memoir inscribed with an elegant signature . . . Eliza Drury.
As she turns the pages of the manuscript, Edie uncovers secrets she could never have imagined: an exciting tale of ambition, hardship, love and tragedy – a story that has waited a lifetime to be told. . .